Dedicated Server Hosting
Backed by 24/7 On-Premise Support
---
Buy cheap dedicated servers with 3rd Gen AMD EPYC and Intel Gold processors racked in high-end datacenters for your mission-critical applications. Buy customizable and bare metal servers on monthly, quarterly, or annual payments. Get managed or unmanaged dedicated servers starting from $50 per month.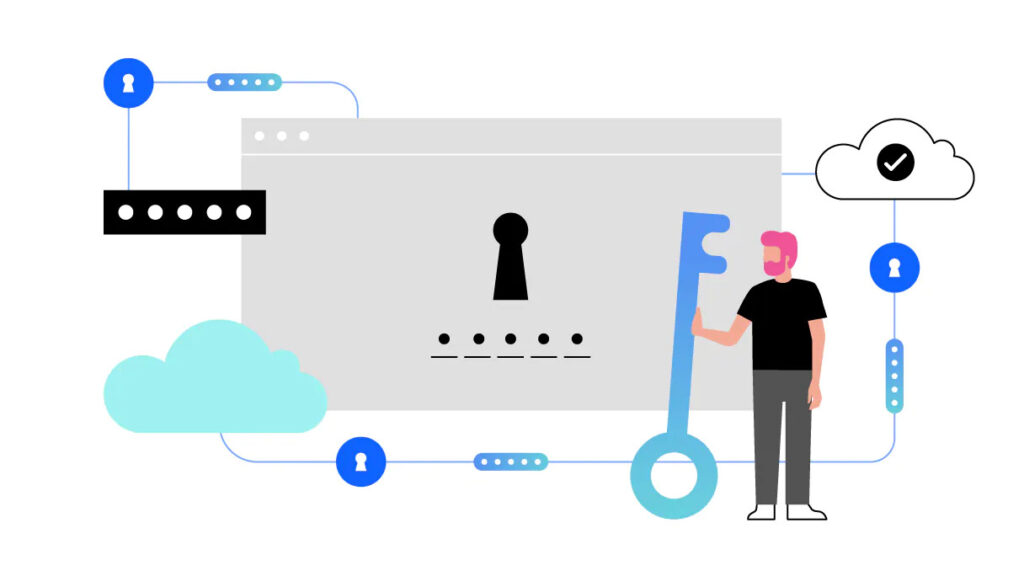 Most competitive, dedicated server hosting at the most economical prices in the industry. Unique Datacenter Locations: North America – Europe – Asia – Australia
Dedicated Server Price Plans
DDoS protected dedicated servers at affordable rates.
PRODUCT
SPECS
PRICE
REGION
PURCHASE

2x Intel Xeon X5650

32GB DDR3
240GB SSD + 2x 1TB SATA
20TB 1Gbps Port
Windows | Linux | Unix

$85 Monthly

2x Intel Xeon X5670

64GB DDR3
240GB SSD + 2x 1TB SATA
20TB 1Gbps Port
Windows | Linux | Unix

$90 Monthly

2x Intel Xeon E5-2670

32GB DDR3
300GB SSD + 2x 1TB SATA
20TB 1Gbps Port
Windows | Linux | Unix

$125 Monthly

1x Intel Xeon E3-1230 v5

32GB DDR4
480GB SSD
20TB 1Gbps Port
Windows | Linux | Unix

$129 Monthly

1x Intel Xeon E3-1230 v6

16GB DDR4
480GB SSD
20TB 1Gbps Port
Windows | Linux | Unix

$179 Monthly

1x Intel Xeon E3-1270 v5

64GB DDR4
960GB SSD
20TB 1Gbps Port
Windows | Linux | Unix

$219 Monthly

2x Intel Xeon E5-2620 v4

32GB DDR4
480GB SSD
100TB 1Gbps Port
Windows | Linux | Unix

$235 Monthly
Dedicated Server Features
For users requiring ultimate performance in web hosting, numerical data-crunching simulations, big data, and artificial intelligence.
Single-tenant
Buy your single-tenant, physical, cheap dedicated servers that are extremely powerful and ready to serve your website to millions of visitors or crack your numeric applications.
Customizable
The fully customizable dedicated server according to your application requirements. Add up to a TB of DDR4 RAM, select HDD, SSD, or NVME and start your own operating system.
SLA
We maintain 99.99% SLA on our Linux shared hosting plans. If you are not satisfied with our service, we will refund your payment based on our SLA.
Support
Get 24x7x365 free technical support from our certified engineers. 30 minutes response time for support tickets. Free full daily backups.
Frequently Asked Questions
24x7x365 support and a large archive of knowledgebase articles.
What is a Dedicated Server?
Dedicated servers are bare metal, reserved for a single customer, and stored in the highest data center. You have full control over the server, including the selection of operating systems, software, and security policies. Linux Dedicated servers and workstations can be managed or unmanaged, depending on customer choice. Dedicated workstations are ideal for experienced Linux users who require massive amounts of memory, computing power, and server-level storage.
What are data center locations of a Dedicated server?
We provide Dedicated Servers in the US from the following locations;
USA: Kansas
USA: Tampa, Florida
USA: Buffalo, New York
USA: LA, California
The Netherlands Amsterdam
Canada: Beauharnais
France Paris
Russia: Moscow
Italy: Milan
What are the reasons to choose a Dedicated Server?
The ultimate in power, security, and control is a dedicated server. You won't have to share resources with anyone if you get a dedicated server. Here are some of the most compelling reasons why people prefer dedicated servers to other hosting options:
The highest priority is security.
You anticipate high levels of traffic on a regular basis
Page load times must be lightning fast.
you require custom programming options.
You're expecting a lot of growth.
VPS vs Dedicated Hosting
VPS: A Virtual Private Server still involves hosting multiple websites on the same server, but there's a hypervisor in place to ensure that one website doesn't start causing problems for the others. You're given a certain amount of RAM, bandwidth, and server space when you use VPS Hosting.
Dedicated: You have complete control over the server's hardware, including the amount and type of RAM, the size and type of hard drive, and the processor. Furthermore, your site gets 100% of the server's resources, which aren't shared with anyone else.
Do you provide server management services?
Yes, we provide managed services for servers running Linux, Windows, and cPanel. On our Managed Services page, you can learn more about this service and get specifics on what it entails.
Our sales team can be reached by phone or live chat if you have any additional questions about specific services or options available. They will be happy to provide additional information.
Can Hivelocity help me install 3rd party software on my server?
Yes, 3rd party software can be installed for you if you subscribe to our managed services. If you don't have managed services, you can get third-party software installed for a one-time fee of $100.
*Please note that third-party software is installed with the best of intentions. Even on managed plans, we are unable to troubleshoot or support third-party software.
Please contact the support department for a specific 3rd party product to confirm the exact server and software requirements required for it to function properly.
Check out our Server Management page for more information on the Managed Services services. Do you have a question about a specific service? Call or chat with a member of our sales team right now!
Do you outsource your technical support?
No, our technical support is not outsourced. You can be confident that when you call, live chat, or submit a trouble ticket, you will be speaking with a dedicated Webconn employee who is located on-site in one of our data centers.
How many IP addresses will my server provide? Is it possible to buy more IPs?
Custom-Built Servers: All of our Custom-Built Servers come with one free IP address. Additional IPs can be purchased for $2.50 per month once the server is up and running. Open a support ticket with our sales team to discuss your options and pricing for additional IPs.
Instant Deployment Server: Depending on your configuration, our Instant Deployment Servers can have up to a /29 subnet.
Does Webconn offer IRC servers?
No, you may not use IRC or IRC bots on our servers.
Is there a setup fee?
No, we usually do not charge a setup fee for dedicated servers. A setup fee may be added to account for this if you are ordering a custom-built server that requires custom hardware to be ordered. This is also true for our GPU server options.
Call or chat with a sales agent today for more information on your planned build.
How long does it take a new dedicated server to deploy?
Our Instant Deployment servers can be up and running in as little as 20 minutes, depending on the OS you choose. With an average deployment time of 7 minutes for our most popular configurations, you can have your server up and running in minutes.
Windows-based servers typically take longer to deploy than Linux-based servers, and build times can vary depending on location and configuration. Unless your desired configuration is unusual, servers purchased through our Tampa, Kansas, and Los Angeles locations are typically deployed the same day. Due to shipping, other supported locations may take up to a week to deploy.
With an Instant Deployment server, what configuration options do I have?
While our "non-instant" servers have a wide range of customization options, our Instant Deployment servers are limited to your choice of the operating system, software, bandwidth, and add-on features like firewalls and backups.
There are no options to customize the hardware because our Instant Deployment servers are pre-built and already racked within one of our data centers.
Our Instant Deployment servers typically deploy in about 7 minutes from the time your payment is received, making them an excellent choice when speed is critical.
What is included with a 1Gbps unmetered port?
You have access to a full 1Gbps dedicated port connected to our Intelligently Routed blend of various transit providers with our 1Gbps unmetered port. You are capped at 1Gbps unless you specifically request a 10Gbps connection, and you will never be charged for overage with this package. This port is yours to use as much as you want for as long as you want.
For example, if you used your port to its maximum capacity for a month, you would receive approximately 330TB of data.
Datacenter Infrastructure
Webconn help you get the optimal computing infrastructure for today – and tomorrow.
Our IT solutions are made with scalable building blocks to meet evolving requirements over time. Webconn computing infrastructure is built on modular building blocks configured and ordered in a simplified process that enables you to scale easily to meet new capacity and performance demands.
The decade long track record of Webconn with servers, storage, networking, and IT services enables the delivery of holistic and reliable solutions that work from day one, with an eye toward the future.